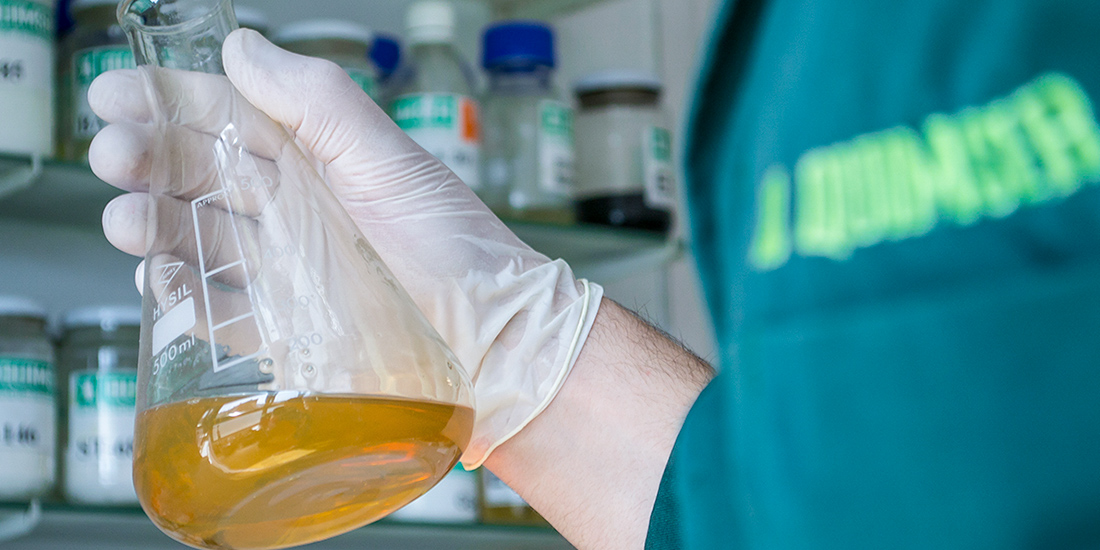 We produce a wide range of leather fatliquors with excellent application results. They provide the leather with roundness, fullness, compaction and excellent fiber lubrication, giving a smoother leather cut.
Crude Fatliquors

Fatliquors that have experienced no chemical reaction or special treatment.
– Totally insoluble in water.
– Leathers with very good round feel, filling and fullness can be obtained.
– Excellent fibber lubrication, providing a better silky cut, specially in vegetal tanned leathers.
– Good light resistance.
– Greasy-soft feel.
During fatliquoring process, combined with other fatliquors, improve the lubrication power of fatliquor-mixture and better greased leathers both in the surface and the inside are achieved.
Fatliquors specially used in processes where strong drying is applied and when its necessary to a greasy or overgreased.
In finishing, we can obtain an special grain lubrication when applied superficially.
As these fats remain mainly on surface, they can improve the dying intensity and offer certain darkness to the leather.
Sulphated fatliquors

Sulphated fatliquors are produced by reaction of fats with sulphuric acid.
Leathers with very good round feel, filling or fullness can be adrived.
Provides soft leathers with good tight grain and elasticity.
Good light fastness.
Due to the excellent sulphatation grade, QUIMSER fatliquors provide a uniform distribution of fat in the inside of leather.
Very useful for all kind of articles like cow, sheep and goat.
Especially suitable for vegetable tanning leather.
Sulphited fatliquors

Sulphited fatliquors are produced by reaction of fats with sodium bisulphite.
In general they give smooth and very soft leathersbut no filling effect.
Provide hang hides with high inner softness.
Excellent stability to tanning baths and electrolytes (acid and alkaline).
Can be used in all production stage, like tanning or retanning.
Excellent penetration, distribution and fixation of fat.
Can be used as single fatliquor. Specially TTK and CMT.
Complete relaxation of the fibers cause excellent milling properties.
Light fastness will depends on the type of fatliquor.
Synthetic fatliquors and polymers base

Synthetic fatliquors and polymers based on petrol derivates.
General use fatliquor for all kind of leathers, chrome tanned, vegetal tanned or mixted as well.
They can be combined with natural fats, improving the stability of general fatliquor mixture.
They have good leather fixation and excellent penetration, obtaining a fast and uniform distribution of fat through the leather.
Produce leathers with tight grain and springy feel. Suitable when light weight leathers are required. Do not reduce the fibers compactation. Odourless fatliquors or light-pleasant smell.
Inoxidable and unrancid fatliquors. Good electrolytes stability. Can be used in tanning, retanning, acid and alkaline baths. Excellent buffing behaviour.
Touching Fats

Can be used like single fatliquor. It is a very concentrated fatliquor. Since it is a liquid product, it is easy to use and avoid problems, like separation, putrefaction and others.
Special Fats

Several special fatliquors range for special Applications/articles.
Having diverse chemical composition.