We have taken another step in our sustainable development strategy by obtaining ZDHC certification level 1 for our products after being certified by Eurofins Chem-Map
ZDHC (Zero Discharge of Hazardous Chemicals) is a global collaborative initiative that aims to eliminate the use of hazardous chemicals in the textile and footwear industry. This new certification of compliance, in addition to our existing certifications, demonstrates our commitment to sustainability and the responsible management of chemical products.
Strengthening our sustainable development strategy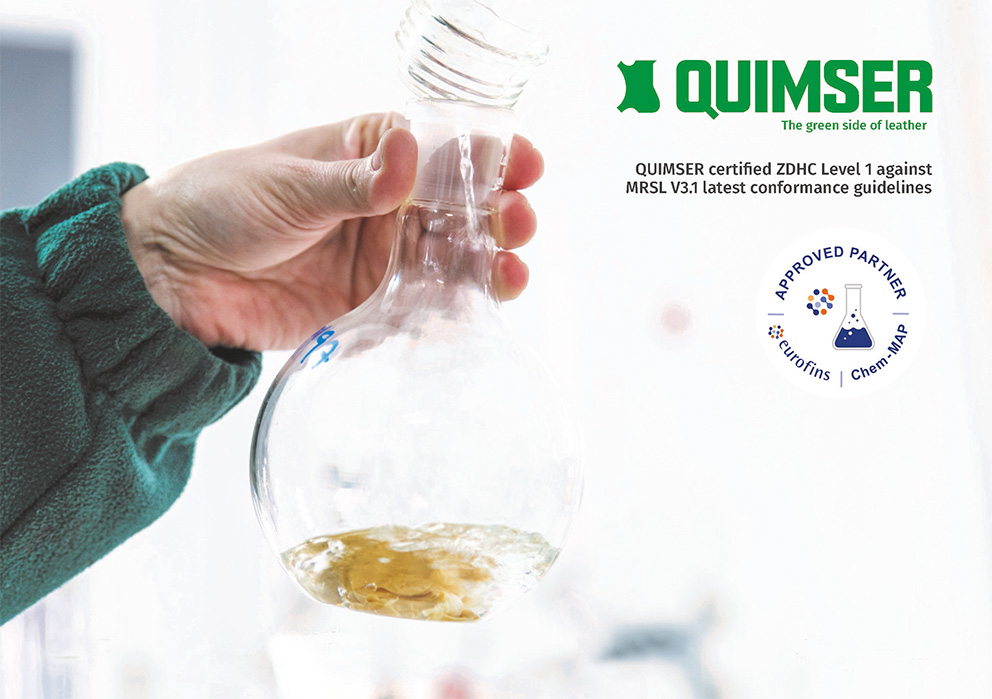 This credential ensures that our products comply with the ZDHC Manufacturing Restricted Substances List (ZDHC MRSL) version 3.1. This is a list of chemical substances banned from intentional use in the processing of leather, footwear and, textiles among other products. The ZDHC MRSL focuses on protecting consumers, workers, local communities, and the environment from the potential impacts of harmful chemicals. 
Replacing hazardous substances with less harmful ones has long been a priority in our product development. A priority that is even more evident with our attainment of the ZDHC certification.
Click here to download the file
Chem-MAP Level 1 Certification V3.1-V2