Beamhouse includes the preparation, cleaning and conditioning of the skins before the tanning process. In this post we are going to approach the second level of the beamhouse process, that consists of the LIMING stage.
LIMING
Once the soaking operation is completed (see info), we start the liming process, which consists of removing the hair from the skin. This process can vary depending on the leather, the machinery, the environmental conditions and the work system used.
PROCESS WITHOUT HAIR RECOVERY
Sodium sulfide and lime are normally used to remove the hair that has been disintegrated and cannot be recovered. Lime regulates leather swelling to avoid grain looseness. High temperatures and little controlled process may lead to damage to the skin and destroy its grain. We will work with 12 pH approx.
Products used:
CAUSTIC SODA: Basifying
LIME: pH regulator
SODIUM SULFIDE: Dehairing
TRD-27: Surfactant with high degreasing power (+)
BACTOL EN: Dehairing agent, anti-wrinkle and veins (+)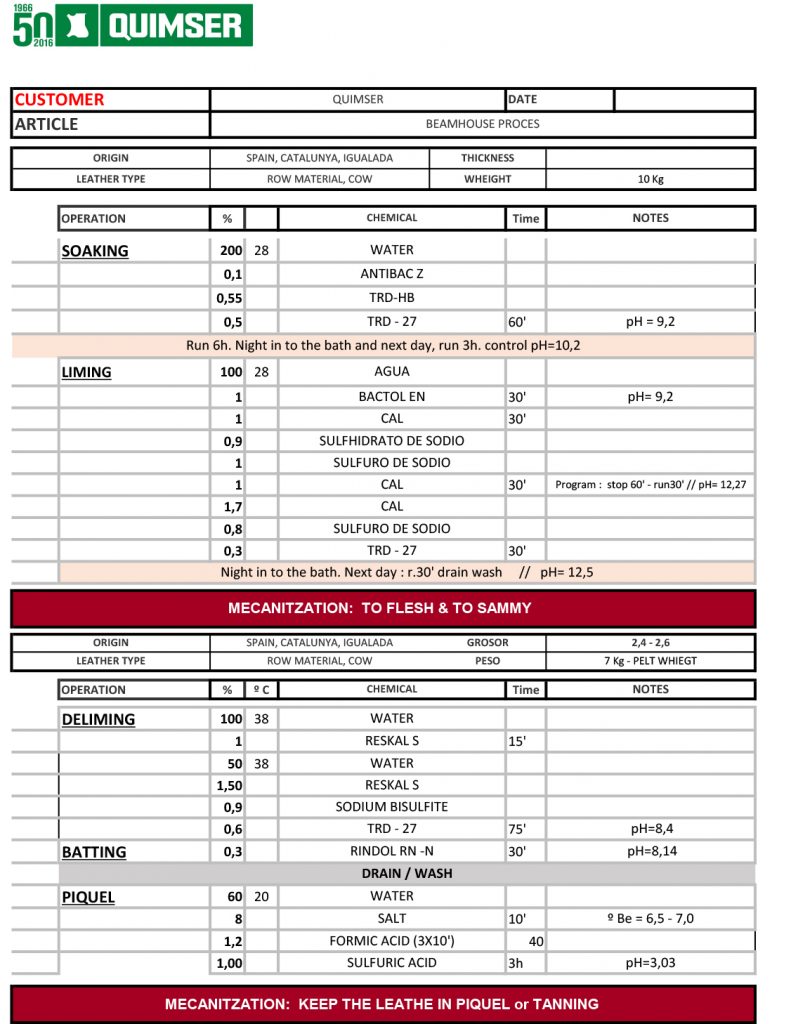 PROCESS FOR THE RECOVERY OF THE HAIR, WITH SULFIDE AND ENZYMES
There is also the possibility of working the process with sulfur and enzymes for hair recovery, keeping it intact and preventing its decomposition. These are less polluting processes. The bath pH will be 11 approx.
Products used:
TRD-27: Surfactant with high degreasing power (+)
TRD-H-2 or TRD-H-3: Enzymatic soaking agent with power of 700,000 units
TRD-HB: Dehairing auxiliary, pH regulator (+)
ANTIBAC Z: Bactericide
BACTOL EN: Dehairing agent, anti-wrinkle and veins (+)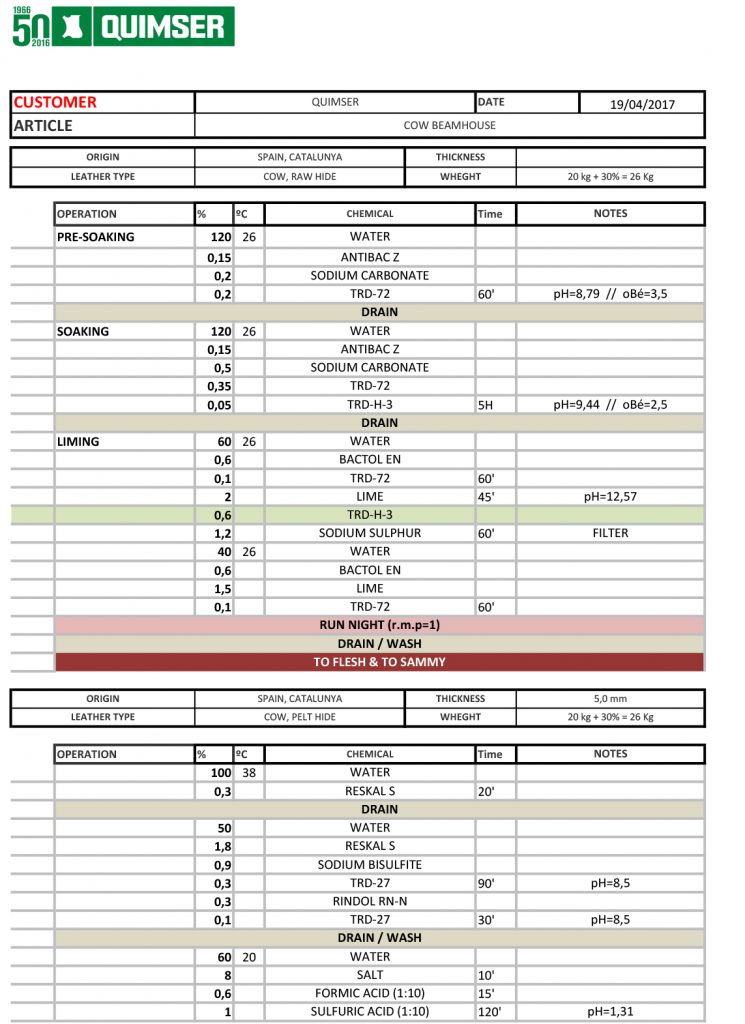 LIMING OF SHEEP LEATHERS
In this case, the liming operation is different and there are various options. One of them is to shear the raw skin and then proceed with soaking and liming. This method allows the wool recovery and the reduction of sodium sulfide consumption, achieving a more ecological process.
Another alternative is to spread the skin with a water-based paste, sulfur and lime, leaving it to rest and then remove the hair easily.